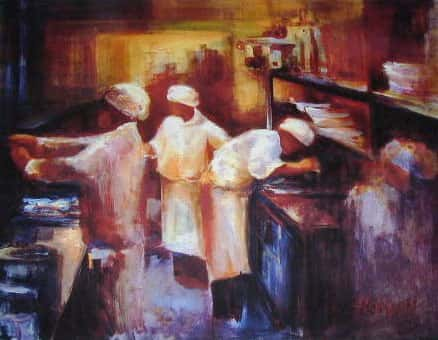 Careers
Always accepting resumes
The Chef's Grille is always looking for potential employees with skills and a smile. It's fast-paced, fun and casual. Whether you're seasoned in casual dining or new to the field, we'd love to help you enjoy a great working experience. You'll be working for one of the country's greatest and award-winning chefs.


OPEN POSITIONS


Cook/Prep cook, Chef's Assistant/dish prep
Responsibilities – Food preparation and production, sanitation, food safety requirements, work with well-known Chef/owner one-on-one, along with customer interaction, able to handle pressure. Must have desire to learn, coachable, ready to learn from the best. Great opportunity and perfect for someone looking to really break into the restaurant industry.
Experience – Short-order/line cook experience a plus, but not necessary. Riverside County Food Handlers Certificate required
All positions have flexible hours, days and evenings, up to 30 hours/wk.
Pay rate, negotiable per experience and job title
Contact us at (951) 894-4040